Jeffrey "Free" Luers: Sentence Reduced!
In February 2007, Luers was sentenced to 22 years 8 months by Judge Lyle Velure for burning 3 trucks as an act of environmental awareness raising. This action hurt no one, caused only $28,000 in damages and the cars were later resold!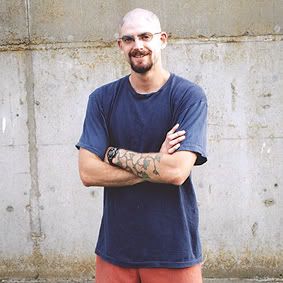 Following his original sentence, Amnesty International and the Eugene Human Rights Commission (EHRC) issued letters of support citing that the sentence appeared to be politically motivated.
This support and awareness directly influenced the Lane County Circuit Court to declare the original sentencing "illegal."
Luers sentence was then reduced to 10 years.
We shouldn't stop until all political prisoners are free!
(thanx Dustin)